There have been many fun times had over the years.
Some of which I'd like to share here.
Bar Black - Mordialloc (Melbourne)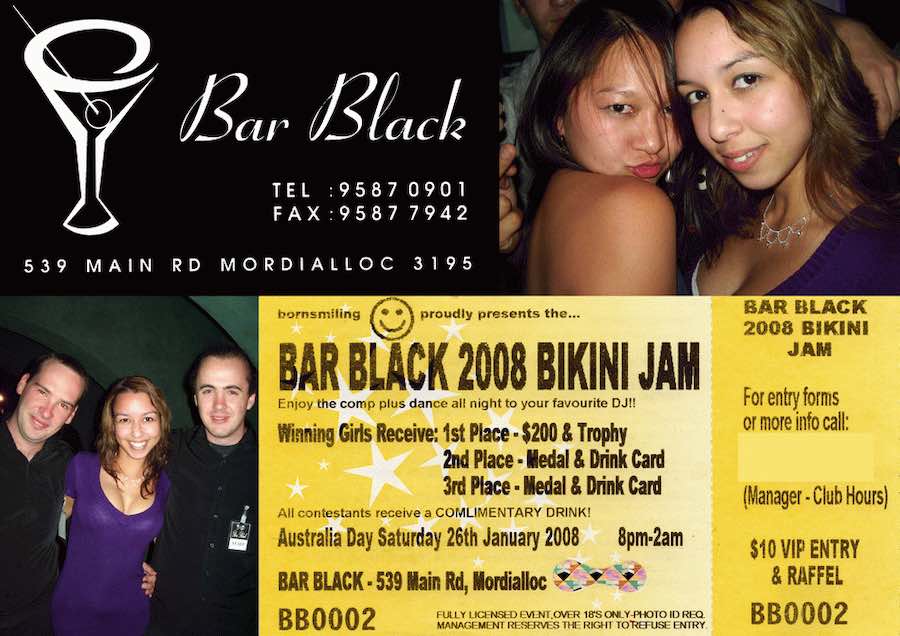 The club is gone, but the beat goes on.
The Brass Monkey (Taipei)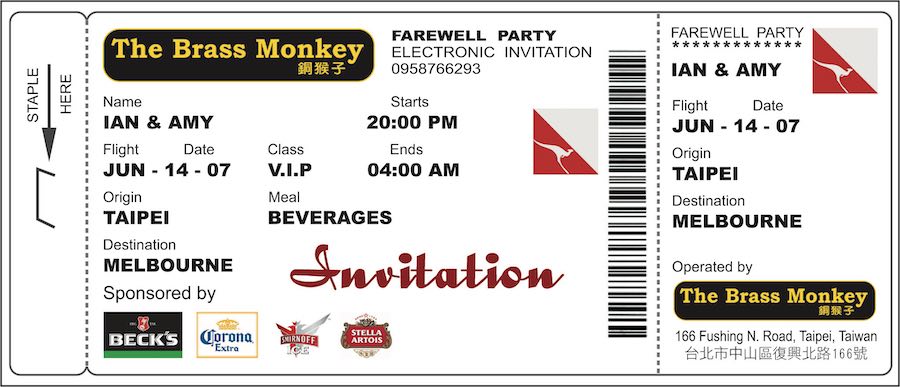 After 5 years of fun, playing some of the biggest and best clubs in Taiwan, it was time to head back home. The warmth and friendliness of this beautiful subtropical island country is something I'll always look back upon with a smile on my face. Thank You, Taiwan. 🙂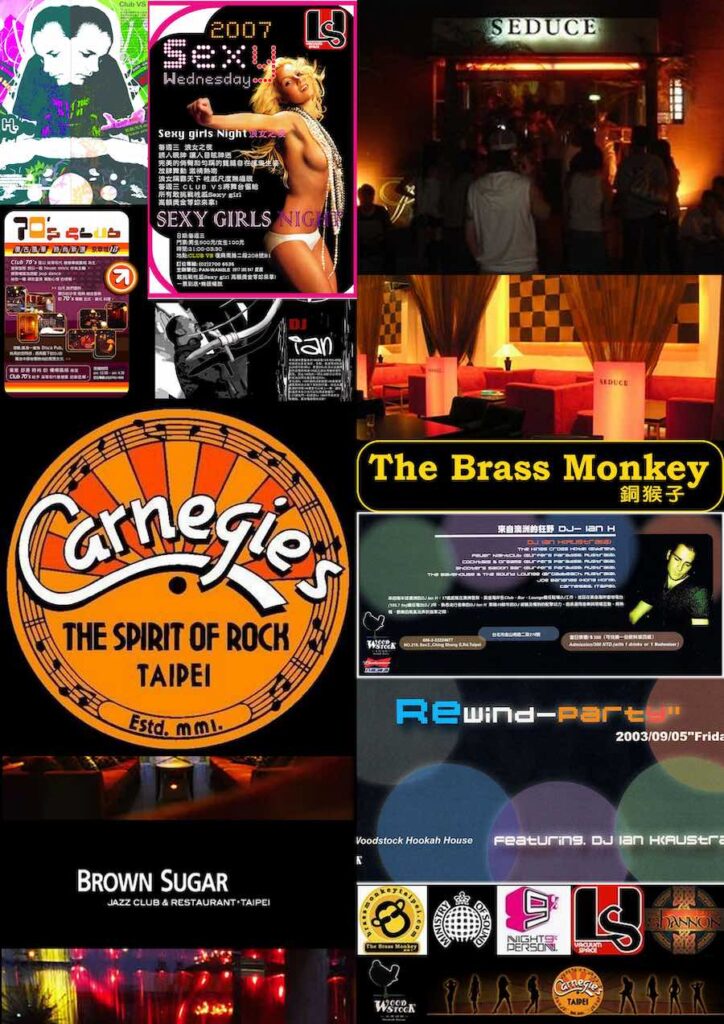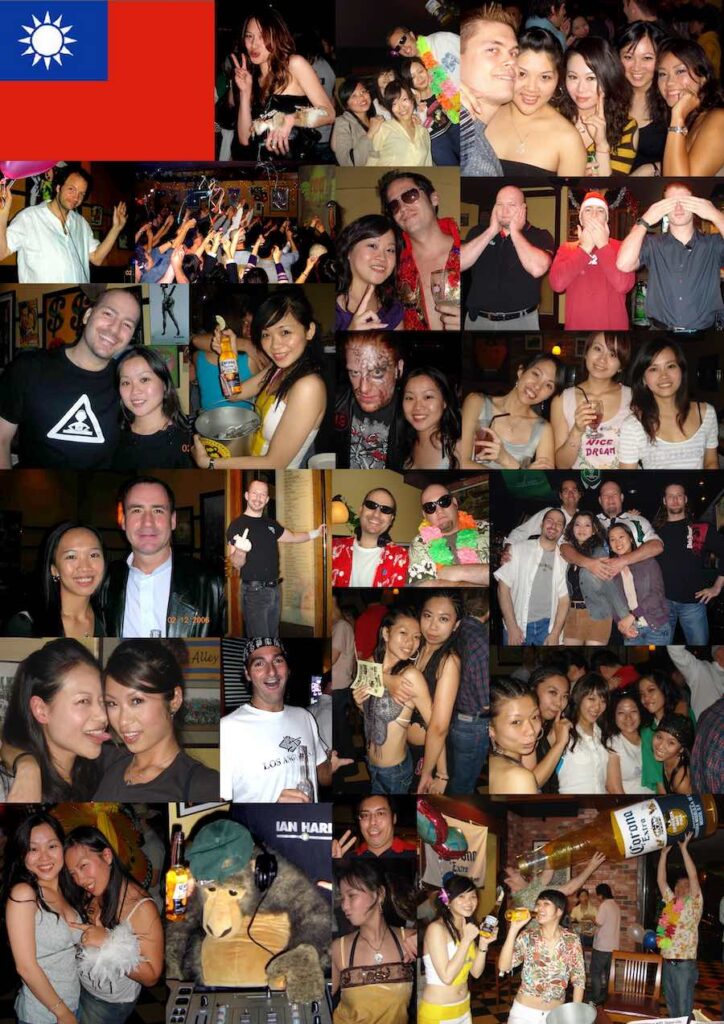 Ministry of Sound (Taipei)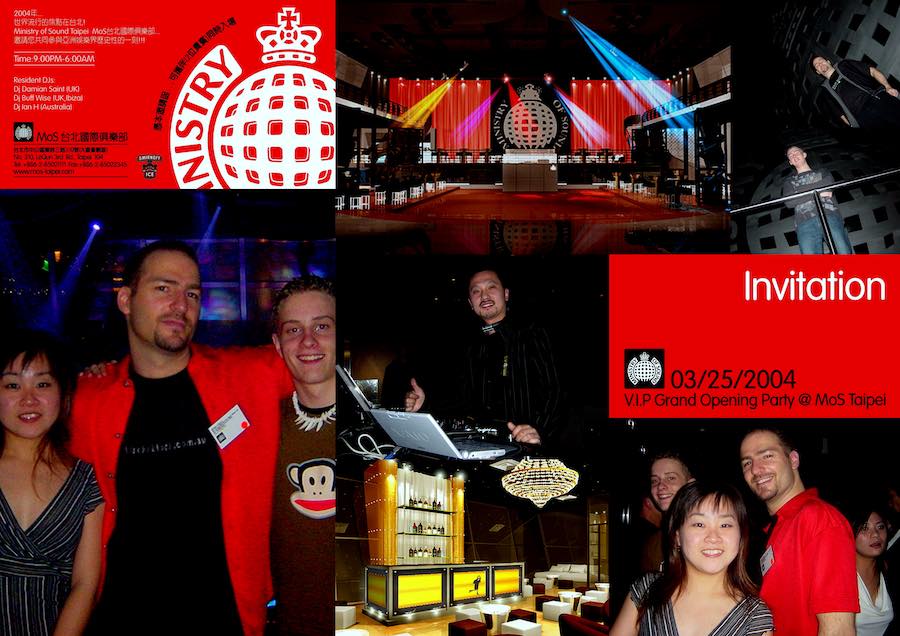 I was shown around this purpose-built super-club while it was just concrete and steel. In time construction was completed, the vision became reality and I found myself on the decks as resident DJ upstairs in the Hip Hop / RnB Room.
Carnegies 1st Birthday Invitation ​(Taipei)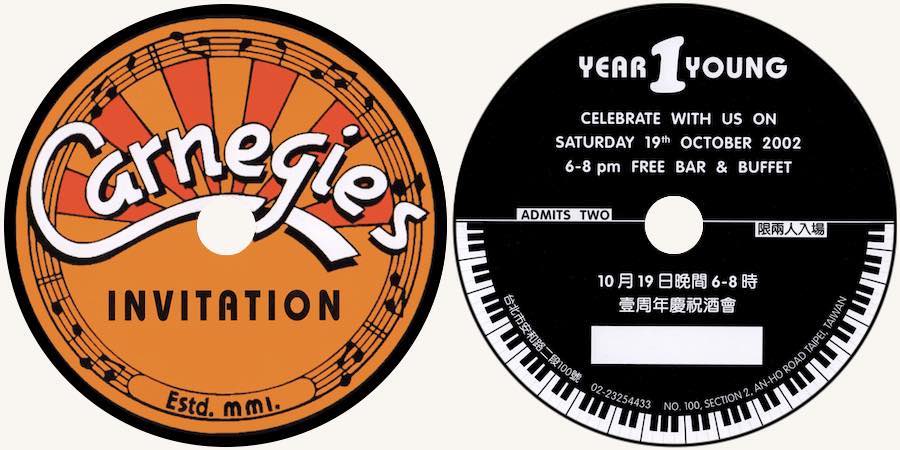 What an outstanding venue! Never seen anything like it! No dance floor. You either danced where you stood or got up and danced on the bar! The crowd would pay most of their attention to what was going on up on the bar, but with the DJ being so clearly visible it was very easy to rev them up into a frenzy! The energy of the room was incredible.
Mad Dogs Pub (Hong Kong Central)
Here's a 10 minute mix highlighting some of the music played at a 70's and 80's theme night at Mad Dogs Pub in Hong Kong Central.
There are some pretty embarrassing, yet amusing voice-overs in there. The mix was sent out to local newspapers and magazines on tape in a cheap little retro-styled tape player as a way of getting the night some exposure.
How Retro!
Mad Dogs - Joe Bananas - Chinatown (Hong Kong)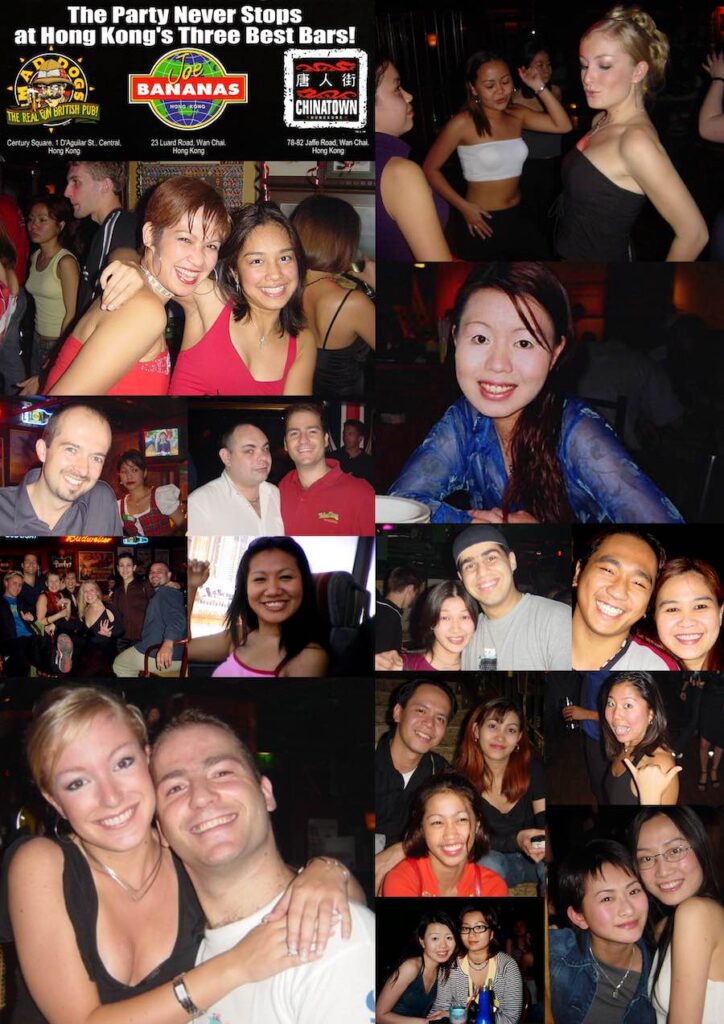 My first overseas residency
Global Meltdown @ Studio 54
Live Broadcast on 94.9 Hott FM. (Gold Coast)
Earlier that night, one very talented musician by the name of Myzlplik (aka) K.C made an appearance @ Hott FM on Kim Donnelly's Outer Limits show to play some original material. All was going well until there were some looped explicit porn sounds that sent me diving for the volume sliders.

Back then Hott FM was still a community radio station trying to get a full license. We all had a good laugh at the time and I still look back on this and remember the look on K.Cs face.
"This isn't Triple J Man!"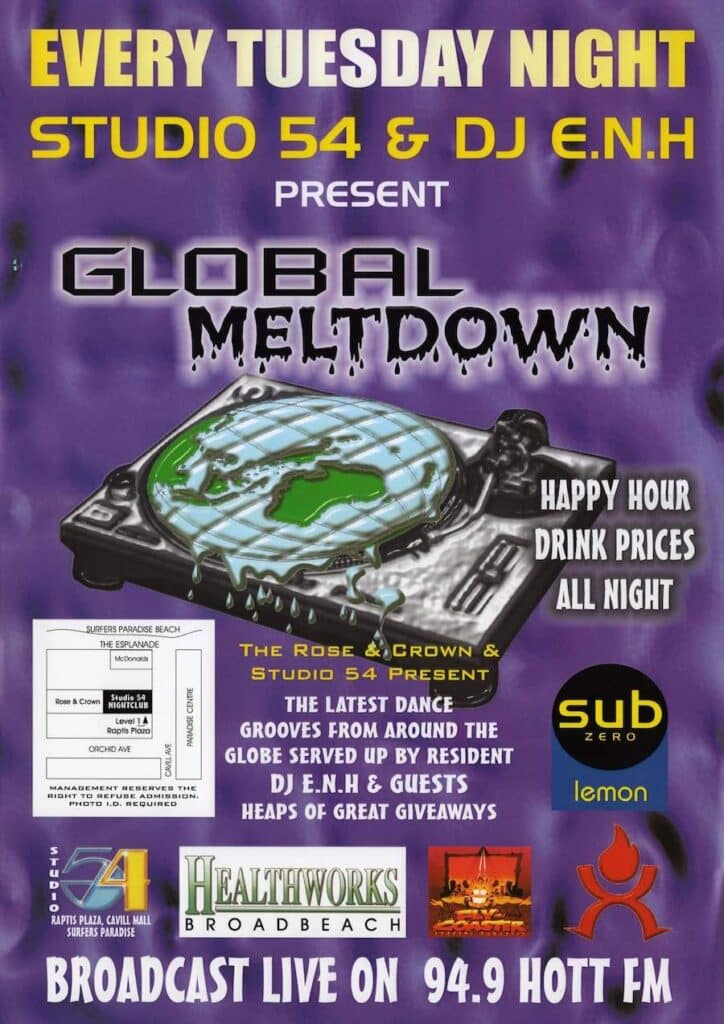 Some Older Promo Material (Gold Coast)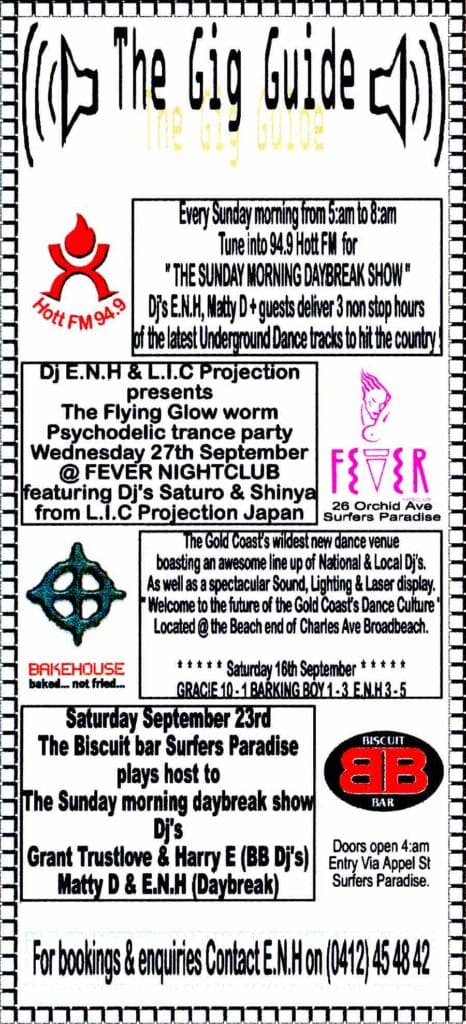 DJ Ian H - Gold Coast Gig Guide (Circa 2000)
The Gold Coast was a fantastic place to grow and develop as a DJ. Before the dance music craze of the early 90's, many of the venues adopted a "play whatever makes them happy" mantra. With up to 30 other licenced venues just a short walk away, you had to be paying attention to your crowd and playing whatever you could in order to not lose them to the next night spot.
The Sunday Morning Daybreak Show
​94.9 Hott FM. (Gold Coast)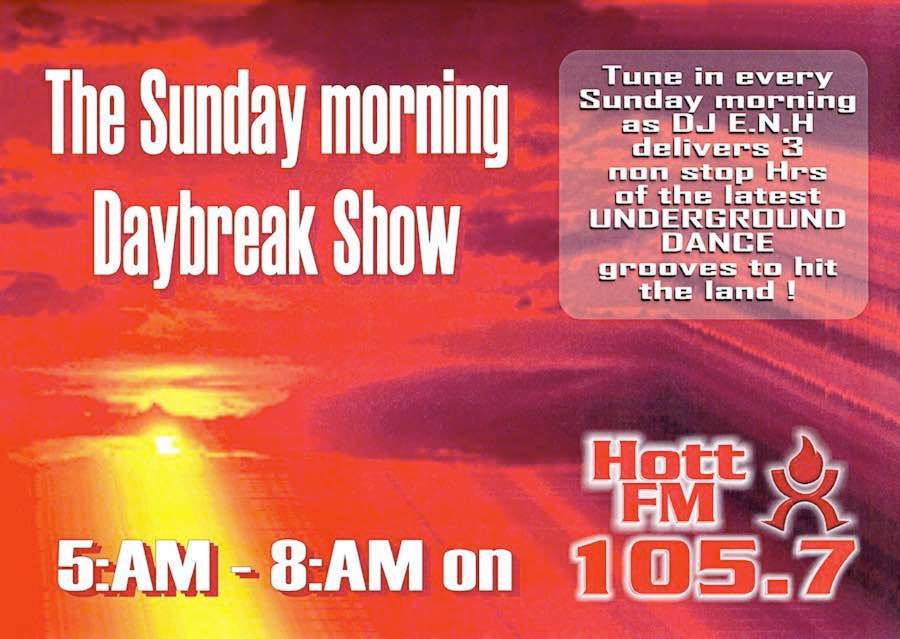 The weekends were certainly a marathon effort.
Saturday: Record shopping in Brisbane would get me out of bed earlier than any sane DJ would dare. A couple of hours of listening to just about every new piece of wax delivered over the last week, then drive back to the Coast.

A quick power-nap, then spend some time going through my new tunes before heading off to work at whatever club/s I was at.
Then straight to Hott FM for The Daybreak Show.

Hard work, but what a great way to finish the week! Spinnin' tunes across the airwaves as the sun rose over Surfers Paradise Beach.
Kings Cross Hotel (Sydney)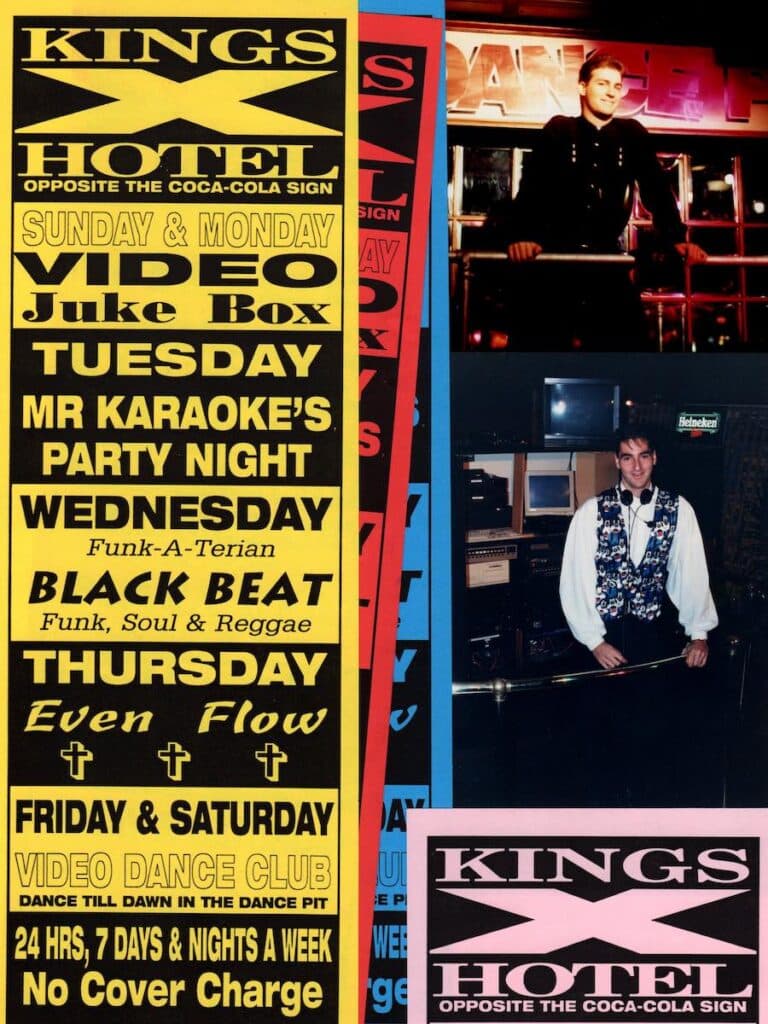 In 1994/95 I spent some time Djing at The Kings Cross Hotel alongside Dj Bad Boy Braz (Bottom Right).
The venue had a Nightlife Music Video System installed. Basically, the system controlled 2 VHS players. While one video was playing, the other was cueing up the next video.
Using this system certainly helped me to think outside the box. It put more emphasis on music programming rather than beat-mixing.
Both Bad Boy Braz and I were already accomplished Djs by this stage and it certainly showed by the crowds reactions!
"I still remember bar staff on the other side of the venue having to cover their ears from the sound of the crowd going ballistic when playing John Denver's - Thank god I'm a country boy!"

P.S.
Wow! I had hair!